A lack of zinc during early childhood development may contribute to autism, according to researchers. Zinc plays an essential role in supporting your immune system, fighting off any invading bacteria or viruses.

Zinc is also required to make proteins and DNA, the genetic material in all cells. The mineral also plays a vital function in forming and developing synapses in the brain while the baby is in the womb. Now, experts say that infants with autism could take zinc supplements and this will possibly reverse the condition, according to researchers at the Stanford University School of Medicine.
The jury is still determining if a zinc deficiency is directly linked to autism. However, this is mainly because there haven't been any controlled studies on treating autism with zinc supplements, either when the woman is pregnant or the infant has been diagnosed with the condition.
While doctors say that too much zinc can reduce the amount of copper available for absorption in the body – this can also lead to anaemia and bone weakening. A zinc deficiency can also be the cause of a poorly-functioning gut that doesn't absorb zinc correctly.
Nutrition researcher Robert Redfern suggests adding a Vegan Ketogenic foods plan to zinc supplementation to further improve the outcome for those with Autism.
What Is Autism?
As a developmental disability, Autism affects how you perceive and interact with the world. Autism Spectrum Disorder (ASD) refers to a range of symptoms such as Asperger's Syndrome, that may affect how a person interacts, communicates and behaves.
In children and young people, ASD symptoms frequently occur when experiencing a range of cognitive (thinking), learning, emotional and behavioural problems. They may also develop attention deficit hyperactivity disorder (ADHD), anxiety, or depression.
Taking Zinc is important as this study highlights, it may prevent and treat the autism condition. For best health, it's recommended that children from 1-8 years old take between 3-5 milligrams, and this increases as the child gets older.
For infants aged 0-6 month(s) it is 2.0mg and it is 3.0 mg per day for young children aged 7-36 months (42). However, the amount of zinc needed in young infants to maintain a positive zinc balance in areas with a high prevalence of zinc deficiency is unknown.
How Does Zinc Work In The Body?
Zinc works by binding two proteins – Shank2 and Shank3, and these are essential for the creation and development of synapses, which, in turn, allow neurons to communicate. In this way, Zinc can play a crucial role in learning and memory processes in the brain.
Taking Zinc can also have other health benefits that play an essential role in wound healing and enhancing re-epithelialization, decreasing inflammation and bacterial growth.
Typical signs of zinc deficiency include loss of appetite, anemia, slow wound healing, skin conditions like acne or eczema, abnormal taste and smell, depressed growth, altered cognition, depression, diarrhoea and hair loss. For this reason, ensuring you get enough Zinc in your body via a supplement is highly recommended for good health.
Recommended Examples
Olive Leaf with Zinc – Contains a powerful blend of Olive Leaf and Zinc that supports the daily immune system against colds, flu and yeast. Proven antiviral and antioxidant protection to give strengthening nutrients where it's missing in the body. Available from Good Health Naturally.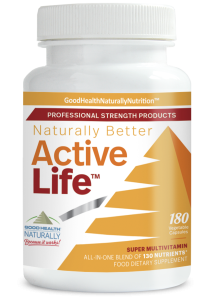 Active Life™ Capsules – Contains 25mg of Zinc (from L-OptiZinc®), along with 130 nutrients in one capsule for supporting a healthy immune system and the body's normal recovery processes. Available from Good Health Naturally.
New to Good Health Naturally?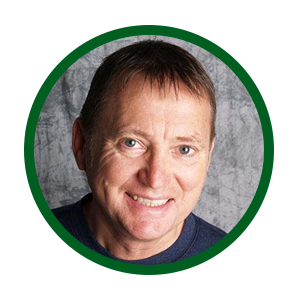 Open your account today and get 10% off your first order* when you use my code: 1000
Kick start your Good Health journey today with over 150 premium-quality health products and join thousands of happy customers that have experienced life changing results from using Good Health Naturally products.
*Please note that this promotion only applies to new retail customers and only discounts the product value of the order, shipping charges still apply. (excludes health packs).
Please be aware that all promotional codes are limited to one use per person/address and only one promotion can be redeemed per order.
Good Health Naturally reserve the right to retract any of their offers at any time without any further notice.