Bilberry extract is renowned for its antioxidant properties when it comes to supporting eye health. Now, a newly published clinical trial has confirmed that when Bilberry extract is combined with Astaxanthin and Lutein, it is associated with significant improvements to both eye health and vision following a six-week supplementation period. [1]
The randomized double-blind, placebo-controlled study involved 44 healthy people who were experiencing eye fatigue while working at visual display terminal operations, i.e. computer displays. 
Eye fatigue can involve a range of symptoms including dry eyes, inability to maintain near focus, along with headaches and stiff shoulders. 
By combining 200mg of standardized Bilberry extract which contains 36% anthocyanins, 6mg of natural Astaxanthin and 10mg of Lutein, the subjects experienced significant improvements in their visual acuity – i.e. their ability to see fine print and details. They also experienced less difficulty with focussing the eyes and reduced pupillary response (where the pupil may constrict or narrow as a result of different stimuli). 
Working at visual display terminals can be a common cause of eye fatigue according to the head research scientific officer. Yet this new research provides clinical evidence that taking Bilberry, Lutein or Astaxanthin supplements may help to improve any eye fatigue symptoms or discomfort.
How To Support Your Eye Health With Natural Solutions 
There's strong evidence that Bilberry can benefit your vision in various ways. The anthocyanosides in Bilberries have both anti-inflammatory and antioxidant properties that can support your eye health. 
One 2 year study in people with glaucoma, a condition that leads to gradual sight loss, found that taking 120mg of Bilberry anthocyanins daily improved visual function by around 30%, whereas those in the placebo group experienced worse visual function. [2] Researchers even believe that bilberries can help with other eye health conditions such as retinopathy (abnormal or damaged blood vessels in the retina).
Astaxanthin's Benefits For Eye Health
AstaReal® Astaxanthin has been shown in one double-blind placebo-controlled trial to improve symptoms of eye pain and blurriness after 4 weeks, while members of the placebo group did not. This is just one of six clinical studies demonstrating how Astaxanthin supports your eyes and helps to prevent digital eye strain. The powerful antioxidant has also been shown to protect against age-related macular degeneration (AMD), one of the world's largest causes of vision impairment. [3]
Lutein's Benefits For Eye Health 
Lutein is another potent carotenoid that has a large body of evidence to show that it has several beneficial effects for eye health. In particular it can improve or even prevent age-related macular disease – one of the leading causes of blindness and vision impairment. [4]
This isn't surprising given that research shows that Lutein and Astaxanthin contain high levels of carotenoids – nutrients that are present in the retina. These nutrients have been linked to providing potential benefits against eye diseases such as Age-Related Macular Degeneration (ARMD), a common condition which affects vision. 
By ensuring your eyes get enough of these important carotenoids such as Lutein and Astaxanthin that are present in the retina, it's possible to see significant improvements in your eye health. Additionally, as this research now shows, using Bilberry extract can provide extra support for improving your vision along with natural relief for any discomforting symptoms associated with eye health problems.
References:
[1] https://www.ffhdj.com/index.php/ffhd/article/view/782/1393,
[2] https://pubmed.ncbi.nlm.nih.gov/22870951/
[3] https://pubmed.ncbi.nlm.nih.gov/22009916/
HeIping Eye Disease, By The Book – Discover how to naturally improve your eye disease and overall eye health. Follow Robert's recommended health and lifestyle plan to achieve optimal eye health and to avoid, manage or prevent future eye problems. Available in print from Good Health Naturally and as a free ebook download from Naturally Healthy News. 
MaxiFocus™ Sublingual Drops – Contains 26 super nutrients and antioxidants including Vitamin D3. Delivers Lutein, along with Vitamins A, C, E, Zinc and Copper as recommended in the AREDS formulation. Delivers a complete spectrum of eye nutrients including Bilberry leaf extract. Absorbs at least 900% better in a sublingual formula than the tablet equivalent. In most cases, the nutrients are in the eye within 2 minutes. Suitable for vegans. Available from Good Health Naturally.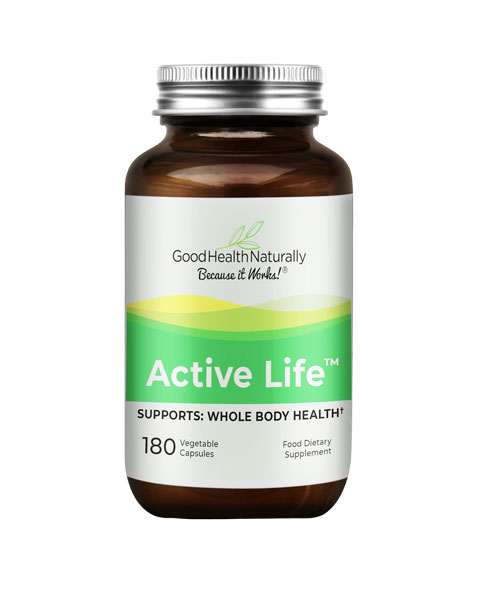 Active Life™ – A full-spectrum multivitamin/mineral formula containing 130 nutrients in one capsule. Contains 80mcg of Vitamin K2 (Menaquinone). Provides high antioxidant content including 300mg of Bilberry Fruit Extract. Uses the biologically Active Quatrefolic® Folate. Suitable for vegetarians. 180 capsules. Available from Good Health Naturally.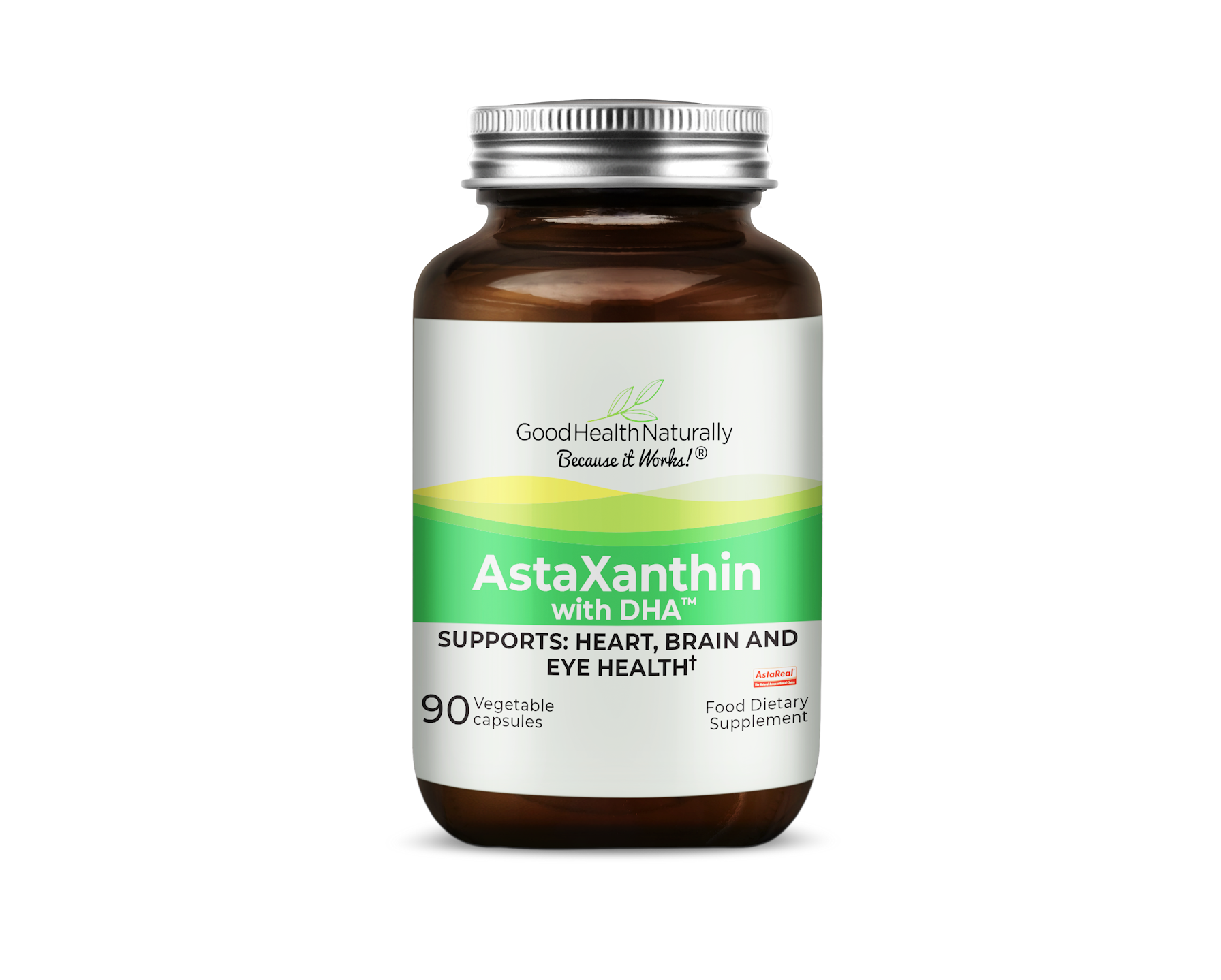 Astaxanthin with DHA™ – AstaReal® Astaxanthin™ is a CO2 extract (solvent free) of the single cell microalgae, Haematococcuspluvialis, which is the richest natural source of Astaxanthin. Known to be one of the most powerful antioxidants and free-radical scavengers found anywhere in nature. This formula is a powerful combination of pure DHA and AstaREAL® Astaxanthin. Provides a perfect balance resulting in efficient and effective absorption by the entire body as well as the brain and eyes, where all three play such a protective role. Suitable for vegetarians and vegans. Available from Good Health Naturally.