A new study has found that high levels of DHA (an omega-3 fatty acid) can lower the overall risk of Alzheimer's disease, which may help to save billions in health care costs.
The research was published in the journal Nutrients last week and uses data gathered from the Framingham Offspring Cohort, established in 1971 as a follow-on to the original Framingham Health Study, which began in 1948. [1]
More than 5000 initial participants were in the Offspring enrollment, with data from 1490 subjects who were older than 65 and free of dementia, being included in this study. They also included those with the APOE-ε4 gene – which heightens the risk of developing Alzheimer's disease.
During their periodic visits, testing the blood of the subjects was part of the program. The blood was analysed for its omega-3 content in red blood cell tissue. Cohorts were divided into quintiles based on that measure. The subjects' cognitive performance was also assessed using the Mini-Mental State Examination, a standard tool for cognitive testing.
Researchers Found a 49% Reduced Risk
Authors have found that the highest quintile of patients in the study have a 49% lower risk of incident Alzheimer's disease, than did the lowest quintile. Those patients who were in the highest quintile, were predicted to provide an additional 4.7 years of life, free from Alzheimer's symptoms.
More DHA might also lower the risk of developing Alzheimer's, and may be particularly beneficial for those carrying the APOE-ε4 gene. The results agree with a growing experimental research foundation, suggesting that an increased DHA intake may be a safe and cost-effective strategy for preventing Alzheimer's Disease in specific populations, the researchers concluded.
Health Care Savings 
Researchers noted that the study can help to make health care savings. In the US alone, Alzheimer's Disease and other dementias are estimated to amount to $355 billion (not including caregiving by family members and other unpaid caregivers), as any cost-effective strategy for delaying the onset of AD as this is of the utmost public health interest.
This study provides further evidence that Omega-3's can play a major role in reducing the risk of Alzheimer's Disease, as part of a healthy lifestyle plan.
Our Krill Oil Recommendation 
Omega-3's provide amazing anti-inflammatory benefits. Krill Oil in particular contains a super rich source of essential fatty acids – including omega-3 oils that provide potent anti-inflammatory properties. These have been strongly linked to a wide range of benefits, especially for heart health and brain health. 
Many people might use fish oil for their essential fatty acids, however, these aren't so easily absorbed by the body. This is because fish oil is often tainted by toxins and other pollutants, and this may prevent it from working efficiently.
Krill Oil is different as it's 8x more powerful than fish oil. This has been tested by scientists who were astonished to find that fish oil is 50% less absorbable. The Krill Miracle™ is recommended to take as a supplement because it provides sustainably sourced krill from the Southern Ocean.
By using eco-harvesting technology and marine conservation practices, The Krill Miracle™ from Good Health Naturally is ultra-pure and designed to promote the body's anti-inflammatory processes, and is therefore highly recommended for best brain health.
References: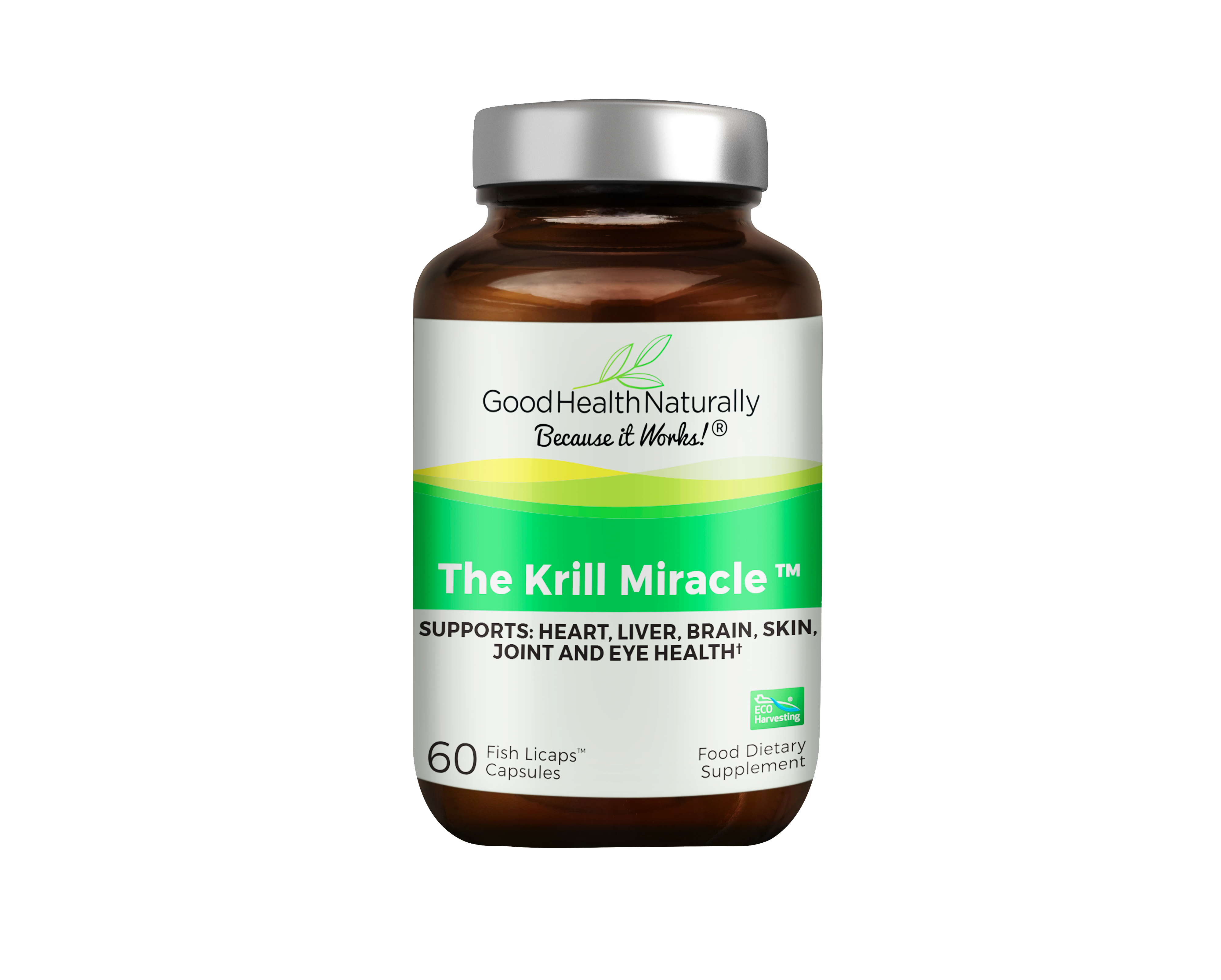 The Krill Miracle™ – A blend of ultra-pure omega fatty acids formulated to promote wellness and longevity. Contains high strength DHA/EPA along with Choline and Astaxanthin to support the body's anti-inflammatory processes, while maintaining normal cholesterol lipids. May support brain function, cardiovascular health, joint mobility and skin health. Available from Good Health Naturally.