We asked our top Health Nutrition Experts some Q&A's about what they recommend to help support your daily anti-aging routine and promote good skin health…
Q1 How do I avoid dry, dull skin in winter?
You can follow simple lifestyle factors to care for your skin in winter. A brisk walk in the morning can help to improve blood flow and give your skin a glow that lasts all day. Moisturising your skin is essential to keep it hydrated and healthy. Take warm or cold showers, and avoid long, hot baths, as these can dry the skin. Add Omega-3's from Krill Oil into your diet as these fatty acids can secure the skin's moisture, helping it to feel smoother, softer and more hydrated.
Q2 What do you recommend to reduce the appearance of fine lines and wrinkles?
Clinical studies show that taking BioCell Collagen®, as found in Good Health Naturally's Joint & Skin Matrix™, significantly decreased facial lines and wrinkles in 12 weeks. The naturally occurring Hyaluronic Acid in BioCell Collagen® also helps to lock in the skin's moisture, keeping it firm and plump and reducing the visible signs of aging.
Q3 How do I reduce my chances of getting cold sores this winter?
Strengthening your immune system is essential as a first step. Helpful nutrients include Olive Leaf Extract, D3, and Vitamin C. Protecting your lips from the cold and wind with a nourishing and natural lip balm is also beneficial. Opt for a lip balm with lysine, which has been found to help protect against cold sores and aid healing should they break out.
Q4 Is it true that women going through menopause produce less collagen?
Studies show that women's skin loses about 30% of its collagen during the first five years of menopause. Vitamin C is beneficial for collagen production alongside the intake of type 2 collagen peptides from BioCell Collagen®. With topical melatonin products, women can also support healthy skin aging and protect against collagen degradation. Research shows that melatonin has antioxidant and UV protection benefits and topical use can help skin tone, hydration, roughness, and appearance.
Q5 – Is Astaxanthin beneficial for reducing Eczema symptoms?
Astaxanthin is a powerful antioxidant, and studies show it can benefit skin conditions such as eczema and psoriasis. Its anti-inflammatory properties may help reduce flare-ups and symptoms like swelling, redness and itching.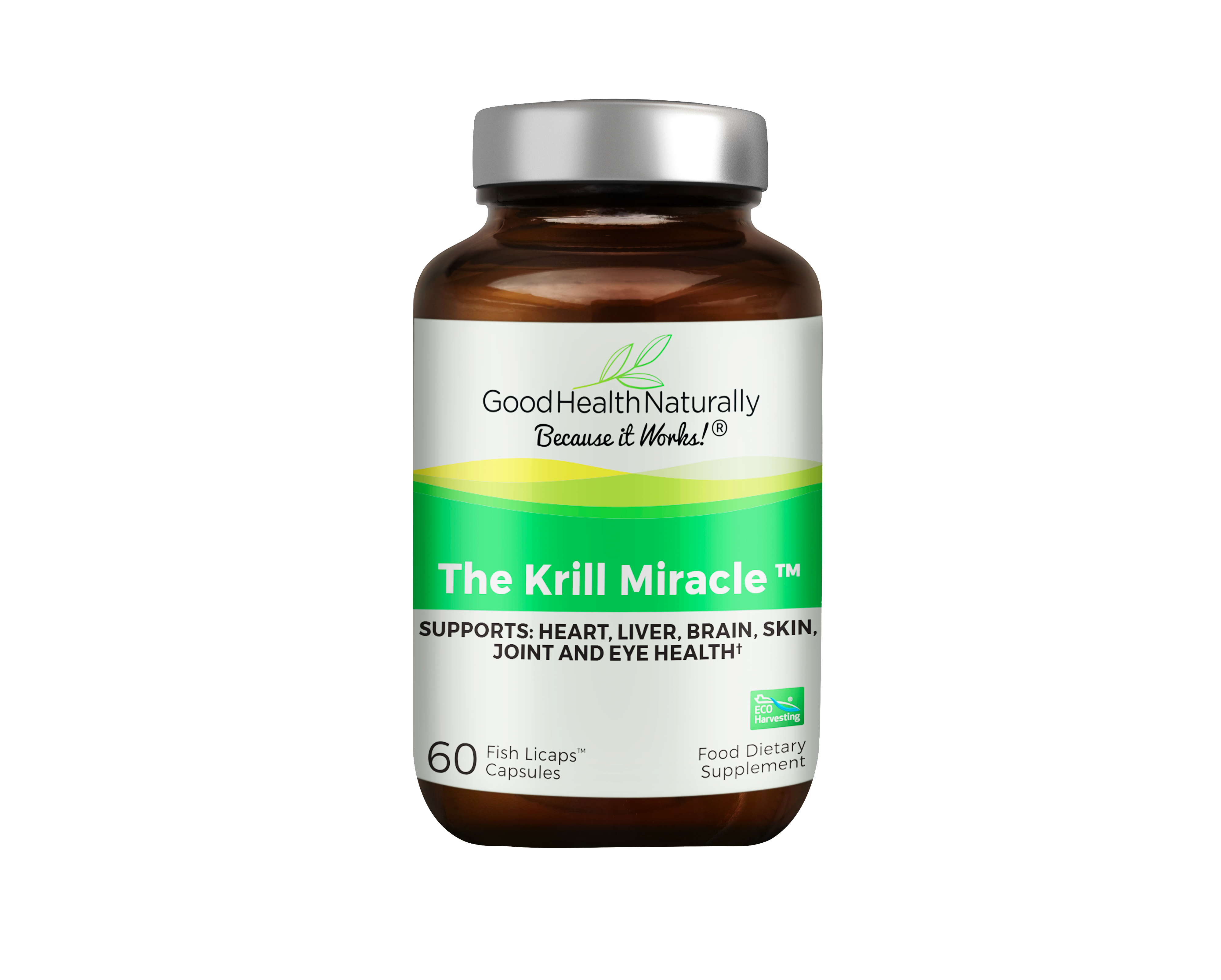 The Krill Miracle™
The Krill Miracle™ – Ultra-pure omega-3 fatty acids formulated to promote wellness and longevity. It contains high-strength DHA/EPA that supports anti-inflammatory processes while maintaining normal cholesterol lipids. It may aid brain health, cardiovascular health, eye health, joint mobility, skin health and liver health. 60 Fish Licaps Capsules. Available from Good Health Naturally.
Joint & Skin Matrix™ – Contains BioCell Collagen®, Hydrolysed Collagen Type II and Hyaluronic Acid – the main structural protein of various connective tissues. Supports skin and joint collagen, strengthening blood vessels and giving skin its elasticity and strength. Available from Good Health Naturally.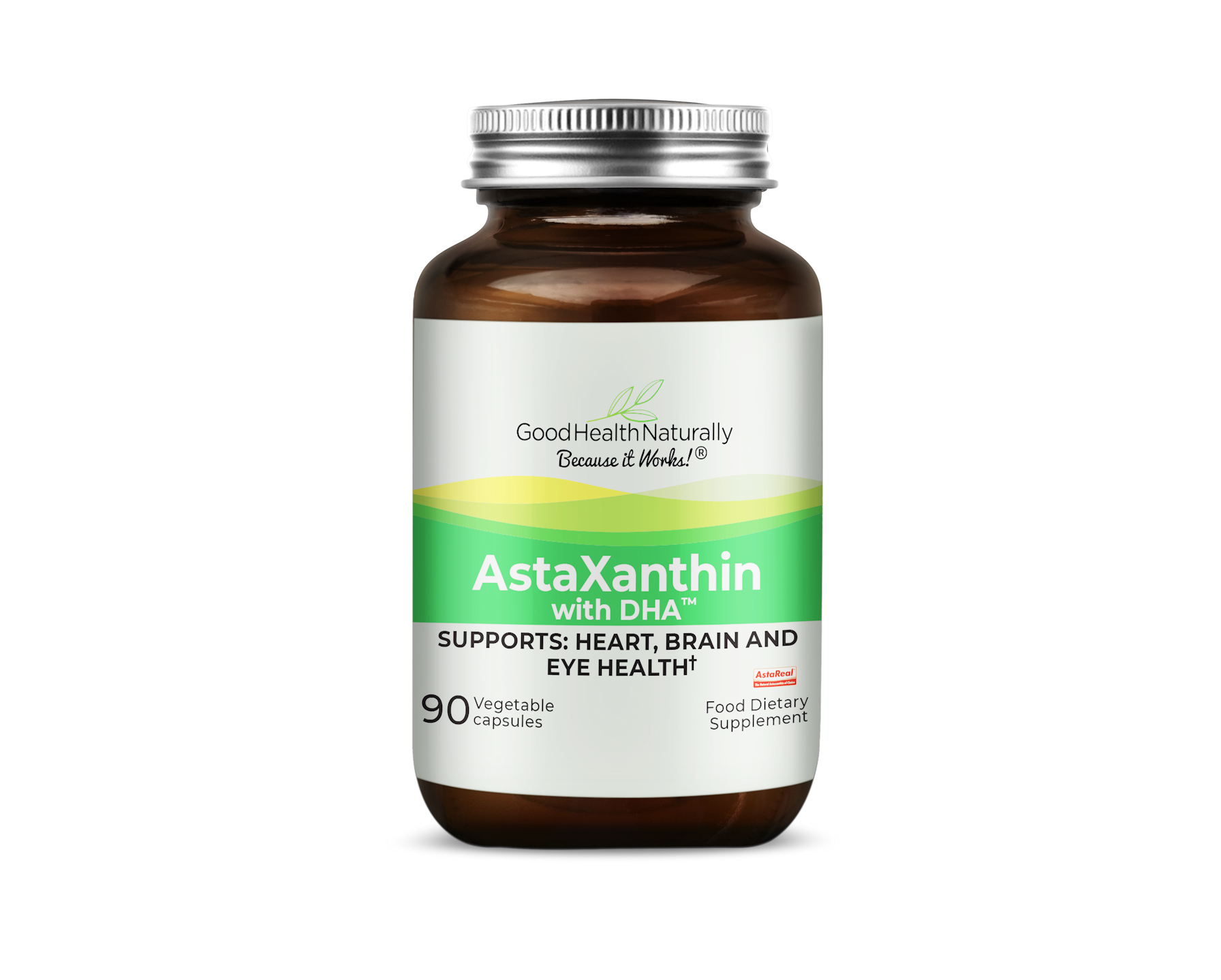 Astaxanthin with DHA™ – Provides a powerful combination of pure DHA and AstaReal® Astaxanthin for efficient and effective absorption by the entire body, as well the brain, where it plays a protective role due to its anti-inflammatory and antioxidant benefits. May help to protect skin from UV radiation. AstaReal® offers Astaxanthin of the highest purity and safety, made in freshwater algae. Suitable for vegans. 90 capsules. Available from Good Health Naturally.
Olive Leaf Extract with Zinc – Boosts immunity and provides proven antiviral and antioxidant protection. Contains 500mg of Olive Leaf Extract (20% Oleuropein), 100mg Grapefruit extract (99.5% naringin), and 9mg of Zinc (Citrate) per 500mg serving (one capsule). Suitable for vegetarians and vegans.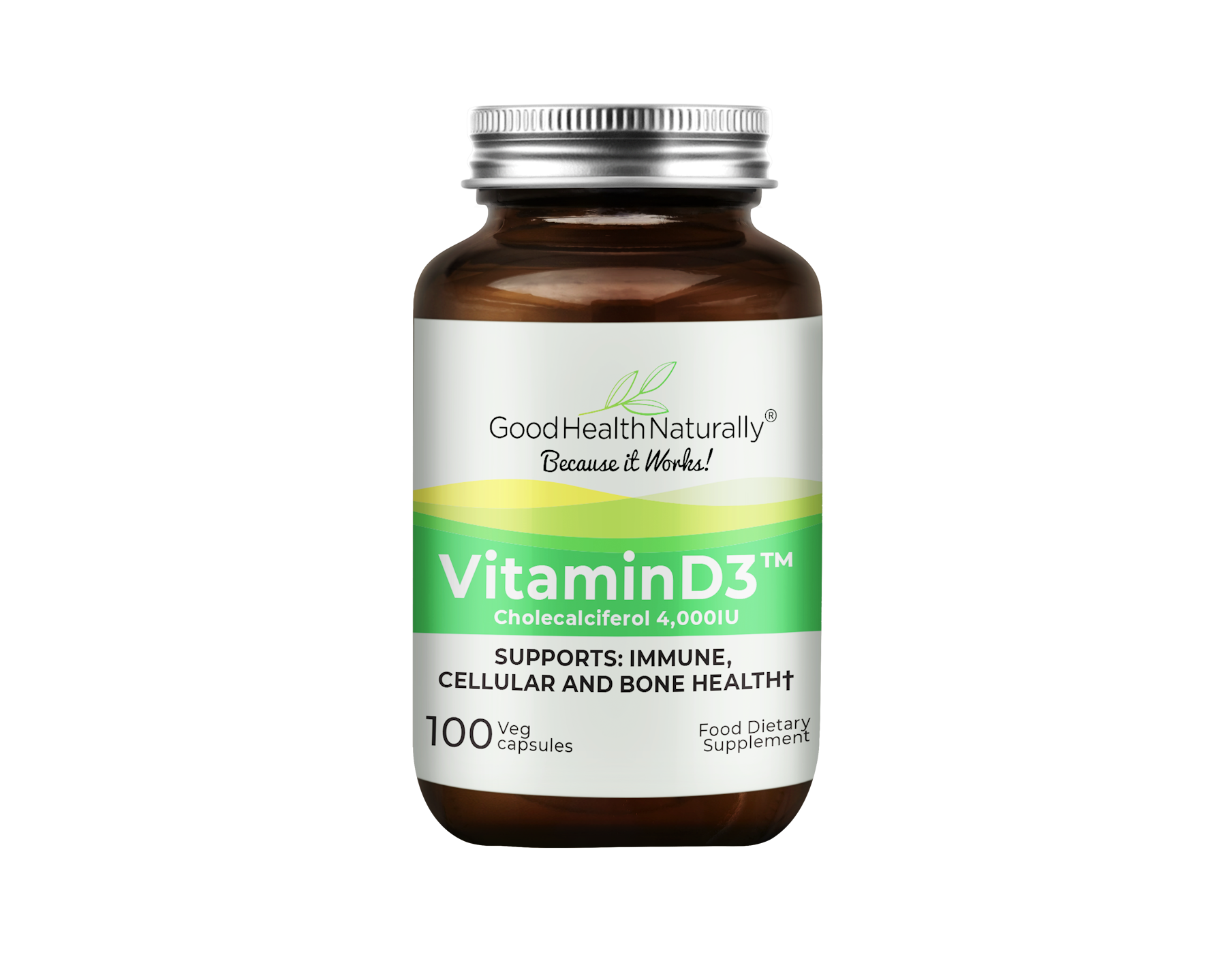 Vitamin D3™ (4000IU) – An essential combination of Vitamin D3 and 100mg of Calcium (from coral), to support the immune system. Available from Good Health Naturally.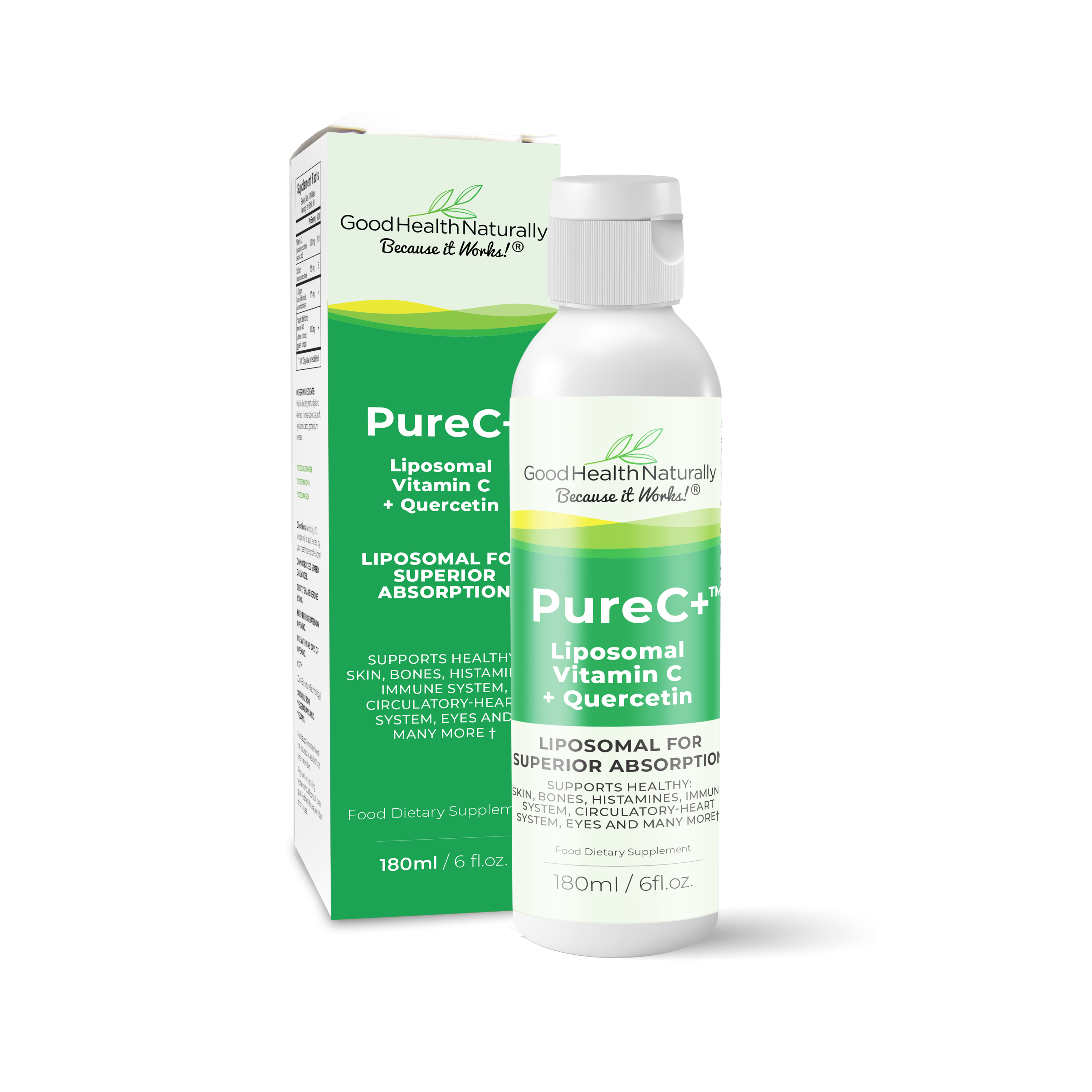 PureC+™ Liposomal Vitamin C + Quercetin – Contains 1000mg of high-quality Liposomal Vitamin C, 175mg Quercetin plus 1000mg PC per serving. With the liposomal delivery system, all of the Vitamin C can reach the bloodstream without any side effects. Provides optimal health benefits and immune health support. Suitable for vegetarians and vegans.