Summer is the season for getting out and enjoying the sunshine, spending time with friends and family, while making the most of the warm weather with a BBQ.
During this time, it can be tempting to indulge in more unhealthy foods laden with carbs and sugars that may detract from achieving your health goals. 
However, the secret to good health is making your choices work for you. By making healthy options easy to include in your barbecue, you can enjoy a guilt-free BBQ season. Here are some of our favourite healthy hacks for summer…
1. Consider Lean Meats, Oily Fish and Grass Fed Beef 
Instead of processed meats such as pork or bacon, why not try lean meats such as chicken or grilled fish such as salmon and mackerel on the barbecue instead? Rich in Omega-3's, Salmon is a great choice for it contains DHA and EPA that are associated with a variety of health benefits including a reduced risk of chronic diseases including heart disease. It's also been shown to improve brain health and reduce inflammation levels. [1]
If you do eat red meat, consider choosing grass fed beef as this can be a healthy choice instead of store-bought beef burgers too. Grass-fed beef contains as much as three times more Omega-3 than grain feed beef which may have significant health benefits, along with being a good source of health fats, and lots of vitamins.
2. Load Up Your Plate with Salad
Instead of carb-heavy foods like chips, consider adding more salad or grilled veggies to your plate. Try leaving off the bread bun for a healthier alternative. Starchy carbohydrates are best avoided as they are linked to a higher risk of diabetes, heart disease and weight gain. [2] In addition, they can also cause blood sugar levels to spike rapidly, then fall sharply. This is especially important for people with diabetes and prediabetes since their bodies can't efficiently remove sugar from the blood. Lettuce leaves can also be a good low-carb alternative to hold a burger together.
3. Drink Red Wine or Sparkling Water Instead of Beer 
Red wine has long been studied for its health benefits including its antioxidant, anti-inflammatory and lipid-regulating effects. Studies show it may help to lower the risk of heart disease thanks to its plant compounds including Resveratrol that have been linked with helping animals to live longer. [3]
Sparkling water is also a good choice instead of fizzy drinks. Beer is also worth avoiding because alcohol turns into sugar once absorbed in the body. Just like carbonated beverages, they can release carbon dioxide gas into the body which makes you feel heavier and results in the belly becoming bloated. 
4. Add More Vegetables To The Grill 
Adding more vegetables to your barbecue is a great idea. Grilled vegetables retain many of their nutrients and can enhance in flavour when barbecued. Certain vegetables also have an increased nutritional value when they are grilled. Some good vegetables to include on your barbecue include courgette, tomato, bell peppers, onions, aubergines and mushrooms.
People who want to lose weight may also benefit from eating grilled vegetables, according to recent research. [4]
5. Stay Safe in the Sun By Using SPF
Wearing a natural mineral suncream with high SPF can help to protect skin against damaging UVB rays that may contribute towards wrinkles, loss of skin firmness, along with dullness and uneven pigmentation. A natural SPF cream, when applied regularly, can help to prevent any visible signs of ageing as a result of spending time in the sunshine. [5]
You may also want to consider taking AstaXanthin too as its antioxidant benefits may help to protect skin from UV radiation.
Consider following the above steps as part of a healthy lifestyle, to feel your best this summer.
References:
[1] https://www.ncbi.nlm.nih.gov/pmc/articles/PMC6357022/
[2] https://www.ncbi.nlm.nih.gov/pmc/articles/PMC8326057/
[3] https://pubmed.ncbi.nlm.nih.gov/12554065/
[4] https://www.ncbi.nlm.nih.gov/pmc/articles/PMC6266069/
Protein rich mushroom burgers make for a perfect low-carb dinner option, ideal for serving at a BBQ. Find the recipe here.
These barbecued sea bass skewers are filled with spice and flavour, making them a healthy choice for any BBQ. Find the recipe here.
A refreshing summer salad made with avocado, cucumber, cherry tomatoes, courgette and snap peas. Easy to prepare and tastes delicious with BBQ food. Find the recipe here.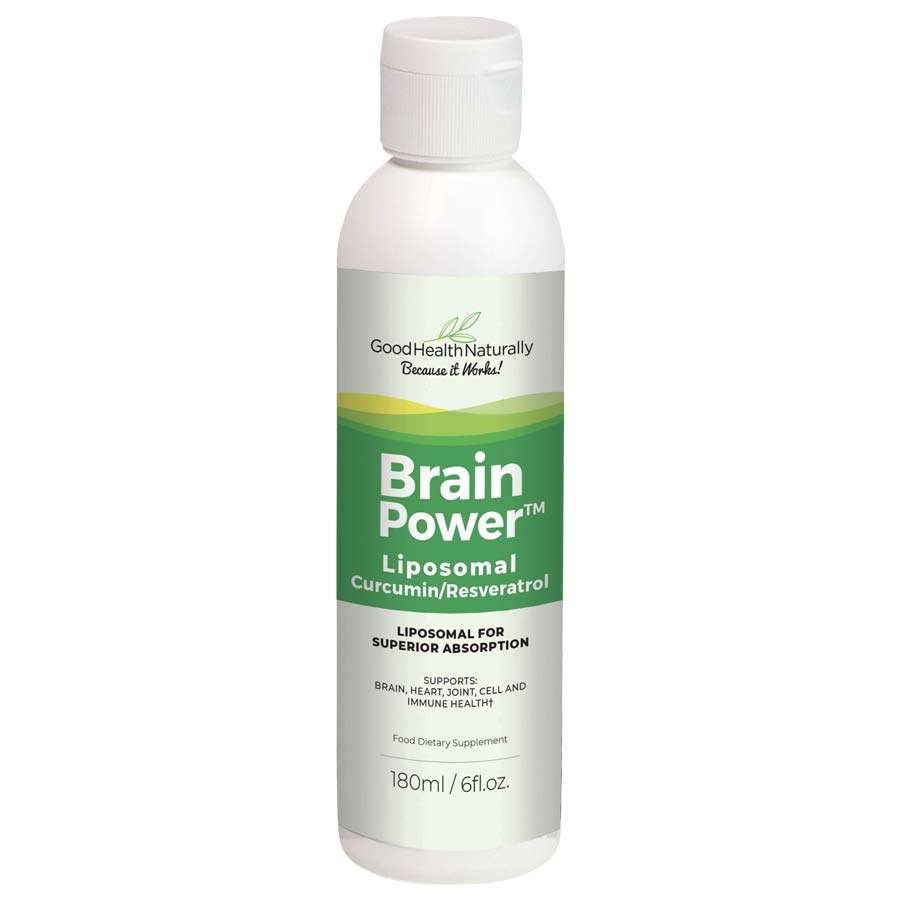 BrainPower™ Liposomal Curcumin/Resveratrol – A powerful combination of Liposomal Curcumin and Resveratrol, for maximum antioxidant protection. Benefits a range of health conditions including brain health and overall immune health support. Suitable for vegetarians and vegans. 180ml/6 fl.oz. Available from Good Health Naturally.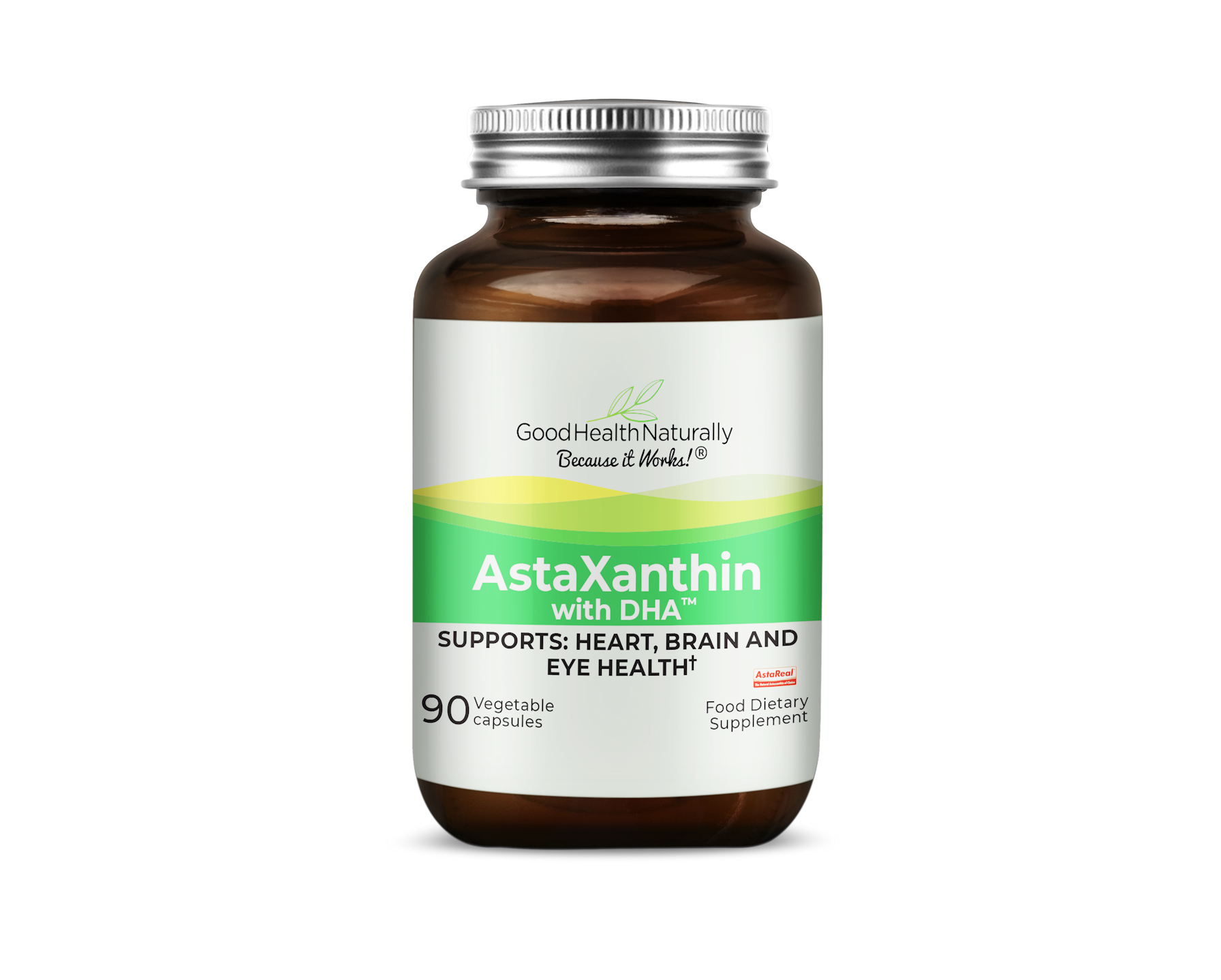 AstaXanthin with DHA™ – AstaREAL® Astaxanthin™, the richest and most natural source of Astaxanthin that may help to protect skin from UV radiation. Recommended for its antioxidant benefits. Suitable for vegetarians and vegans. Available from Good Health Naturally.