Many of your favourite comfort foods such as pasta, potatoes and pizza may taste delicious but as studies and the growing amount of evidence are showing, the starchy carbohydrates they are made of are bad for your health. What if you could still have your comfort food without all of the starchy carbs? Well, that's where cauliflower comes in.
As a cruciferous vegetable, cauliflower is a highly nutritious low-carb and low-fat alternative to foods such as pasta, rice and potatoes. Containing 5.3 grams of carbohydrate, 0.1 gram of fat and 2.5 grams of fiber, Cauliflower is also packed with Vitamin C at 44.6 milligrams, and 57 micrograms of Folate.
Along with 0.2 milligrams of Vitamin B6, 303 milligrams of potassium, 0.2g of manganese, 0.7 milligrams of pantothenic acid, it also contains 0.1 milligram of thiamine, 0.1 milligram of riboflavin, 15 milligrams of magnesium and 44 milligrams of phosphorus.
Here is a side-by-side comparison of the nutritional components between cauliflowers and potatoes:
As you can see, cauliflower is a good source of nutrients, vitamins and minerals while still being high in protein and low in the carbohydrates that can elevate blood sugar levels and cause insulin levels to spike, therefore increasing the inflammation response within the body.
Healthy Low-Carb Meals
There are a range of some of your favourite staple comfort foods that can be replaced with low-carb alternatives such as cauliflower. One of these is Mashed "Potatoes" that can easily be made with cauliflower for a healthy, low-carb and guilt-free version of your favourite meal.
Cauliflower Garlic Mashed "Potatoes"

Servings: 4  |  Difficulty: Easy  |  Prep Time: 20 minutes
Ingredients 
– 1 medium-sized head of cauliflower (5-6 inches diameter)   
– 4 ounces cream cheese (room temperature)  
– 2 tablespoons butter (organic grass-fed butter or ghee can be substituted)   
– ½ tablespoon minced garlic (or 1 clove chopped, adjust to taste)
– Chives to taste (optional)
– 1 cup of shredded cheese (optional)
1.Cut up cauliflower removing the stems.
2. Place in steamer or boil until cooked but not mushy, approximately 15 minutes.
3. Place cooked cauliflower in food processor (or use immersion blender).
4. Add cream cheese, butter, garlic and chives. 
5. Blend to desired consistency.
Optional: Place in oven sage dish and top with shredded cheese and bake for a few minutes at 350 degrees until cheese is melted.
Nutrition Data

Serving Size: 182.8g   
Amount per Serving   

Calories: 186 
Total Fat: 15.9g 
Saturated: 9.2g    
Monounsaturated: 4g    
Polyunsaturated: 0.6g 
Cholesterol: 46.5g 
Sodium: 193.3g 
Potassium: 481.8g 
Total Carbohydrate: 8.6g    
Dietary Fiber: 2.9g    
Sugars, other: 3.7g 
Protein: 4.6g
Other popular meals you can make with this cruciferous vegetable include Cauliflower Rice Stuffed Peppers, Roasted Cauliflower Bites, Creamy Mushroom Risotto, Cauliflower Leek Soup, Cauliflower Nuggets, and even a special Thanksgiving Cauliflower for those feeling festive.
If You Must Eat Carbs…
Avoiding starchy carbs is recommended, but sometimes it isn't always practical. That's why you need to have a back-up plan for when you do choose to eat starchy carbs as a last-resort (for example in social settings, or where there is nothing else to eat on vacation).
Therefore, taking nutrients such as Cinnamon have been shown to reduce and regulate the impact of sugar and spiked insulin levels within the bloodstream.
It's also wise to ensure you are getting enough vitamins and minerals from your diet, especially if you are on a vegan keto diet – which is great for relieving inflammation and keeping blood sugar levels low in the body (thereby preventing the onset of disease). For this reason, supporting your general health with ActiveLife™ is highly recommended.
Do you have any favourite cauliflower recipes that have changed your life for the better? Feel free to share with us here and at ReallyHealthyFoods.com
Recommended Products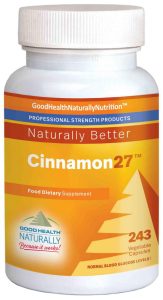 Cinnamon27™ – Designed to support high blood pressure, pre-diabetics and diabetics alike, this Cinnamon supplement has been shown in studies to stimulate insulin receptors and block the enzyme that interrupts them.
Cinnamon27™ is a blend of six proven extracts including Cinnamon bark extract, Gymnema Sylvestre extract, Bitter Melon extract, Fenugreek seed extract, Coral Minerals, American Ginseng Root extract and Nopal Cactus (prickly pear) extract.  Available from Good Health Naturally.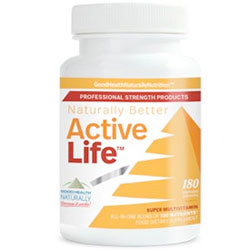 ActiveLife™  – Contains 130 nutrients for best health. This includes 75 plant-derived minerals, 12 vitamins, and 3 other nutrients to help replenish storages in your body that are naturally depleted each day.
Contains Calcium, Folate (Vitamin B9), Vitamin B12 and Vitamin D. Includes the critical minerals selenium and chromium that the body needs. May help to support a healthy immune system and normal recovery processes. Available from Good Health Naturally.
New To Good Health Naturally?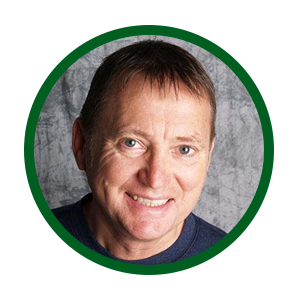 Open your account today and get 10% off your first order* when you use my code: 1000
Kick start your Good Health journey today with over 150 premium-quality health products.
Join thousands of happy customers that have experienced life-changing results from using Good Health Naturally products.
*Please note that this promotion only applies to new retail customers. Only discounts the product value of the order, shipping charges still apply. (excludes health packs).
Please be aware that all promotional codes are limited to one use person/address. Only one promotion can be redeemed per order. Good
Health Naturally reserve the right to retract any of their offers at any
time without any further notice.