Curcumin has been shown to improve mild CV-19 symptoms and has been ranked as one of the top five substances to improve CV-19 outcomes, according to several studies.
In one study, researchers engaged 41 patients who met the inclusion criteria of mild to moderate CV-19. Twenty-one of the patients received nanocurcumin and 20 received a placebo. [1]
Researchers monitored symptoms and laboratory data, finding that symptoms in the intervention group resolved significantly faster and patients' oxygen saturation was higher after just two days of treatment. This remained higher than the control group throughout the 14 days. It was also noteworthy that none of the patients who received nanocurcumin deteriorated during the 14-day follow-up period, but 40% of the control group did.
Various Studies Show The Benefits of Curcumin for CV
A second study using Nanocurcumin, recruited 40 patients with CV-19 to look at inflammatory cytokine expression. They were divided into 20 patients who received nanocurcumin and the 20 who received a placebo. [2]
By measuring the cytokine secretion of interleukin-1 beta (IL-1B), IL-6, tumor necrosis factor-alpha and IL-18, their conclusion of the data demonstrated that nanocurcumin increased the rate of inflammatory cytokines, especially IL-1β and IL-6 mRNA expression and cytokine secretion in CV-19 patients. This may cause an improvement in clinical manifestation and overall recovery.
In early 2021, another study published in Frontiers in Pharmacology measured the differences in mortality between a control group and intervention group, each of which included 70 patients. The control and intervention groups also received CV-19 treatment.
Additionally, those in the intervention group received Curcumin with piperine (black pepper) twice a day, and those in the control group received probiotics twice a day. Researchers found that the patients who had mild, moderate and severe symptoms in the intervention group showed early symptomatic recovery and less deterioration. [3]
These studies show that Curcumin provided better clinical outcomes and a lower death rate when compared to the control group. Taking Curcumin may therefore be a therapeutic option that can help to prevent post-CV thromboembolic events.
The Problem with Curcumin's Bioavailability 
Taking Curcumin alone can be challenging however. When taken orally, Curcumin has a low bioavailability and researchers attribute this to the body's limited ability to absorb the compound, as well as rapid metabolism and elimination. Researchers have also found that there are different compounds that when taken with Curcumin, can raise bioavailability and enhance the multiple benefits associated with this compound.
Previous research suggests that when Curcumin is taken with piperine – i.e. black pepper, this can raise its bioavailability. In particular, research shows that Meriva® Curcumin is the most clinically studied Curcumin on the market, recommended for its superior bioavailability and long-lasting effectiveness. Studies show that the effectiveness of Curcuminx4000® is up to 45x better utilised when compared to ordinary Curcumin 95%.
Why Meriva® Curcumin?
Meriva® Curcumin Phytosome is unique in that it's supported by over 35 human clinical trials involving more than 2000 test subjects. Along with helping to support the body's natural response, long-term studies have highlighted Meriva®'s top-grade formulation is safe for long-term use. [4]
By supporting 15+ conditions influenced by excess inflammation, Meriva® has been shown to improve C-reactive Proteins (CRP), high-sensitivity C-reactive Protein (hsCRP) and other inflammatory biomarkers that may be the hallmark of chronic disease.
Why Curcuminx4000®?
We recommend Curcuminx4000® because it's made with Meriva® Curcumin Phytosome, a formulation with the highest levels of demethoxycurcumin (DMC), the most powerful Curcuminoid. Thanks to this molecular profile composition and unique delivery system, Meriva® has shown to be highly effective in particular for joint and bone health.
Along with being great for joints and bones, Meriva® Curcumin has anti-inflammatory properties that can potentially be considered just as effective and even more powerful than most anti-inflammatory drugs.
Studies show that Curcumin is therefore beneficial for lowering your risk of heart disease and boosting brain function. Along with containing anti-depression properties, research shows it can provide substantial relief to arthritis sufferers [5, 6, 7, 8]. Anyone looking for natural relief for CV symptoms, should consider taking Curcumin alongside following a healthy lifestyle regime.
Other Recommendations For Relief of CV-19 Symptoms 
You may also want to consider taking Curcumin alongside the following natural solutions for relief of CV-19 and other respiratory symptoms…
Vitamin D3
Vitamin D3 deficiency is linked to an increased risk of many common and serious diseases. By supplementing with Vitamin D3, studies show it's possible to increase anti-inflammatory and immunoregulating proteins known as cytokines that can reduce Th17 cells – which play a key role in the functioning of a healthy immune system. [10]
Magnesium 
As an essential mineral that plays many crucial roles in the body, Magnesium is recommended for boosting the immune system. Magnesium improves the white blood cells' ability to destroy germs, keeps your heart beating steady and your immune system strong.
References:
[1] https://www.sciencedirect.com/science/article/pii/S1567576920321895?
[2] https://onlinelibrary.wiley.com/doi/10.1002/ptr.7004
[3] https://www.frontiersin.org/articles/10.3389/fphar.2021.669362/full
[4] https://www.researchgate.net/publication/51444532_Product-evaluation_registry_of_MerivaR_a_curcumin-phosphatidylcholine_complex_for_the_complementary_management_of_osteoarthritis
[5] https://pubmed.ncbi.nlm.nih.gov/30716389/
[6] https://www.ncbi.nlm.nih.gov/pmc/articles/PMC5964053/
[7] https://www.frontiersin.org/articles/10.3389/fpsyt.2020.572533/full
[8] https://trialsjournal.biomedcentral.com/articles/10.1186/s13063-021-05053-7
[9] https://www.ncbi.nlm.nih.gov/pmc/articles/PMC7539925/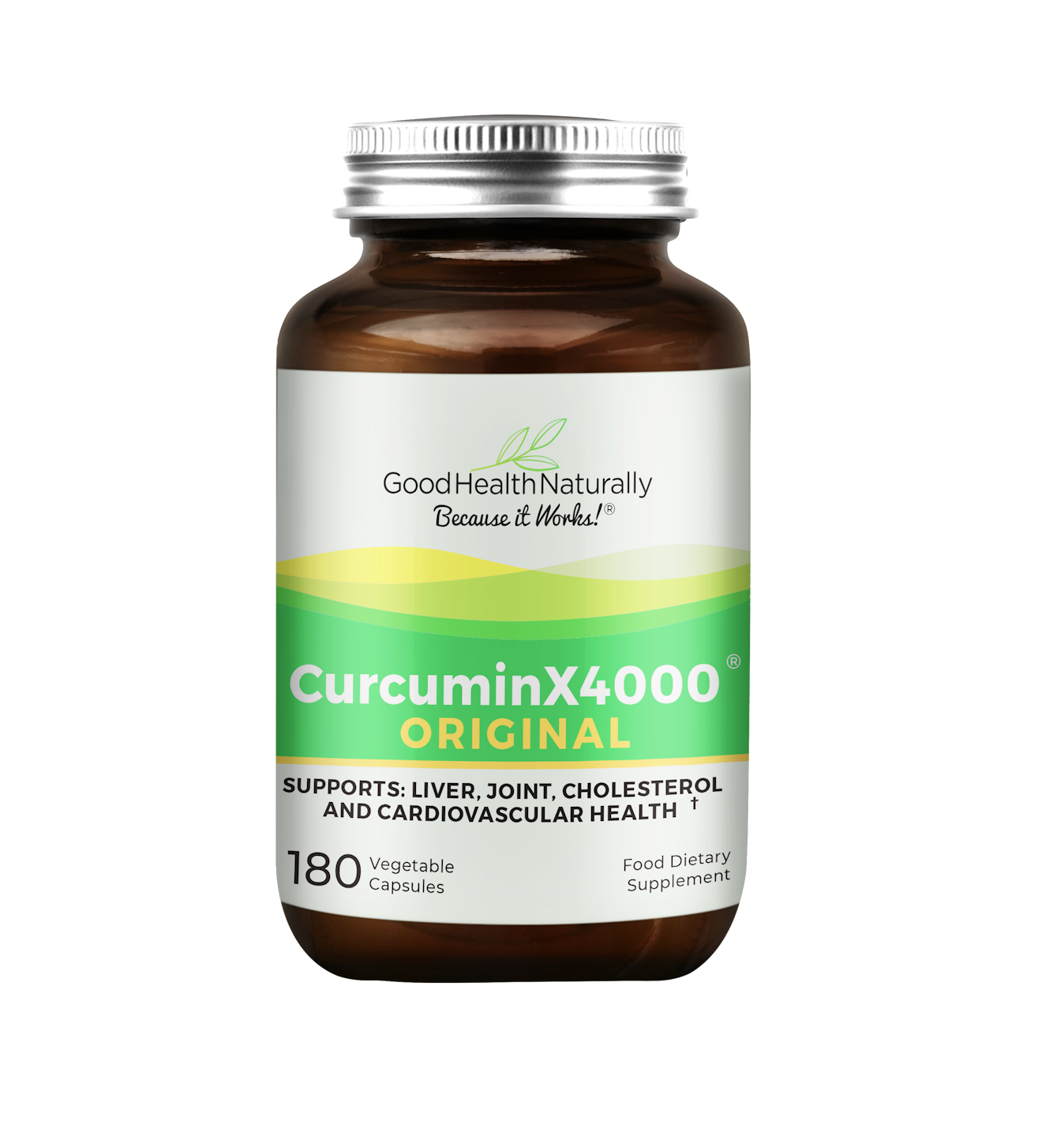 Curcuminx4000® Original
Curcuminx4000® Original –  Contains 600mg per serving (3 capsules) of highly-effective Curcumin Phytosome which in a recent study showed an increase in utilisation up to 45x when compared to ordinary Curcumin 95%. Provides natural antioxidant properties, various health benefits and is bioavailability backed by clinical studies. Beneficial for anti-inflammatory processes. Vegan friendly. 180 capsules. Available from Good Health Naturally.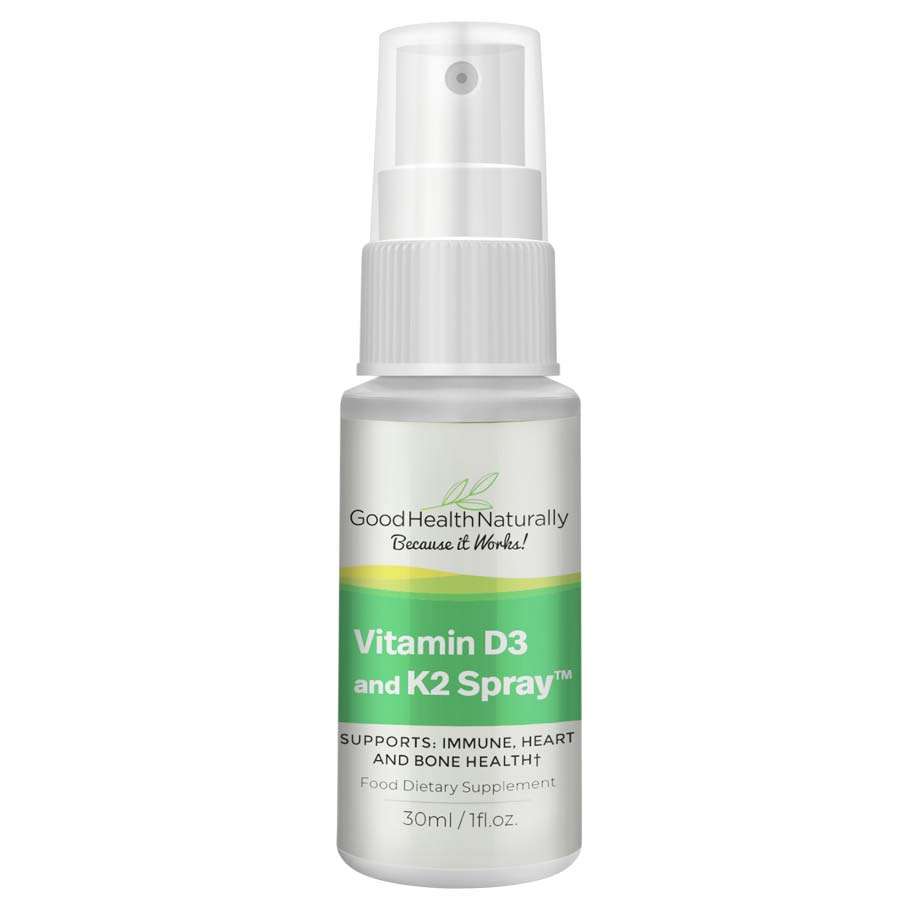 Vitamin D3/K2 Sublingual Spray™ – Our Vitamin D3/K2 sublingual formula that contains 1000IU of Vitamin D3 and 100mcg of Vitamin K2 MK7. Designed to support heart health, a healthy immune system and bone health. Vegetarian and vegan friendly. Available from Good Health Naturally.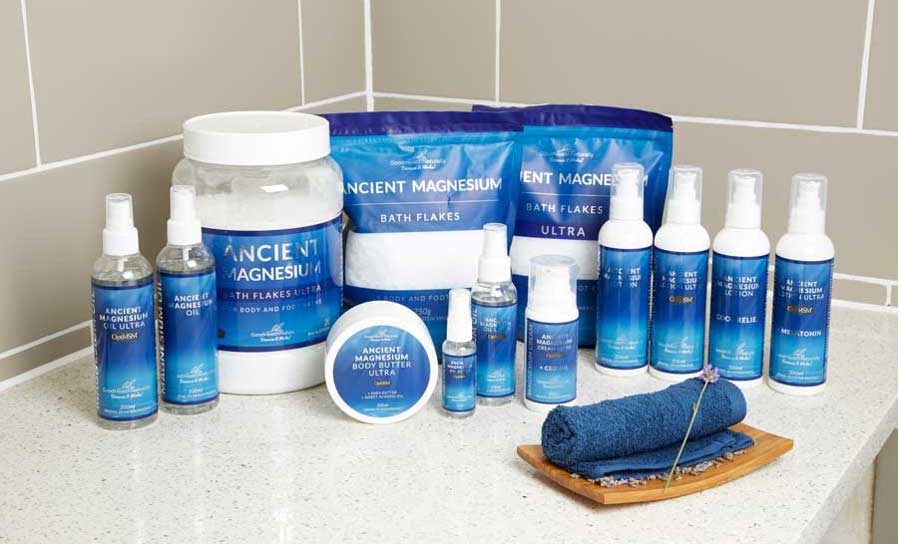 The Ancient Magnesium range –   Provides a variety of topical solutions to support your relaxation and wellbeing. Topical Magnesium may lower inflammation, promote cell turnover and may support respiratory health.
The Ancient Magnesium range with OptiMSM includes Magnesium Flakes, Magnesium Oil, Magnesium Lotion, Magnesium Gel and Body Butter products. The addition of OptiMSM, the world's purest MSM allows for superior skin cell absorption. Available from Good Health Naturally.