Rugby players may benefit from taking Curcumin, according to a recent study. Meriva®, a proprietary lecithin-based delivery form of Curcumin has been shown to have significant impact on enhancing the physical function of injured rugby players.

The small pilot study, published in the European Review for Medical and Pharmacological Sciences, included 50 male rugby players suffering from osteo-muscular discomfort, after experiencing repeated tackles, overload and chronic pain.
Players were treated with either the conventional pain-killing drugs or products with Curcumin. Both groups of players showed significant improvements which were baseline in pain perception and physical function. This was at various intervals throughout the 20 day monitoring period, the research team found from various Italian institutions.
The Curcumin Group Did Better
Those taking supplements were also found to have improved tolerability, however the Curcumin treated group got better –  only showing 4% adverse reactions such as gastric pain, compared to 16% in the standard treatment group.
When Curcumin is administered at higher doses, it's been determined as a 'safe and tolerable agent' that could avoid the gastric side-effects commonly associated with the use of various anti-inflammatory remedies.
Curcuminx4000™ is a unique formulation, bound to a lecithin based phosphatidylcholine. This improves absorption and bioavailability, when compared with Curcumin that naturally occurs in turmeric.
The supplement group involved in the study were given one tablet of Meriva® Curcumin (1 gram) every 12 hours for either 5 days (n=23) or 10 days (n-=2). The Analgesic drugs group received the medication for 3, 5 or 10 days.
Scientists then measured the pain perception using a Visual Analog Scale, while the physical function was assessed via an arbitrary scale of 0-10 (0 = complete function and 10 = full impairment).
Due to the overall small size of the trial and lack of control group, scientists state that further investigations are required to confirm these findings.
Dr Francesco Di Pierro of Velleja Research, Milan states that, "Results should be considered preliminary, larger trials on subjects with homogenous osteo-muscular pain conditions and with a homogenously-treated control group should be planned to better characterise the effects of Curcumin."
A Curcumin based lecithin formulation containing Meriva® can improve the bioavailability of compounds like polyphenolics and triterpenoid acids that are normally characterised by poor solubility both in water and in organic supplements.
For rugby players, taking Curcumin could provide the extra all-natural pain relief they need to support their healing and recovery process.
Recommended Examples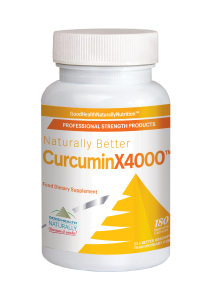 Curcuminx4000™ – Each capsule of CurcuminX4000™ contains 200mg of highly effective Curcumin Phytosome bound to Meriva® technology.

A recent study showed an increase in utilization up to 45X compared to ordinary Curcumin 95%. Curcumin's potent antioxidant abilities offer the potential for numerous health benefits.

Research suggests curcumin's antioxidant activity and support of the body's normal inflammatory response. Available from Good Health Naturally.